Christmas Orders!
We received great feedback from customers last year regarding our Christmas ordering facility, so we're running it again this year. You can order all of the usual products as well as a wider range of meats, cheeses, wines and seasonal specialities.
Find out more here, or call us on 07789 828423.
Make it a Merry Christmas!
Have you spotted some new local drinks, with a seasonal twist, on sale in the Shop?
We've got gift packs from Creaton Grange Ales, containing two 500ml bottles of beer and a conical pint glass with stylish etched logo.
From Saxby's there are two new lines that have already been selling well; Sloe Gin Slider is a smooth blend of sweetness and sloe bitters, and Saxby's Christmas Cheer is a cider-based liqueur that tastes like a mince pie in a glass!
What's in store? Full product listings now available
Big news - Shop expansion!
We're very excited to share the news that we're moving ahead with our plans to develop the Shop by adding a large, secure storage unit to the side of the existing building. This will allow us to improve product availability as well as widening the range we stock. In particular we'll be increasing the range of fruit and vegetables on offer, and in response to popular demand, every day we'll be baking our own bread, baguettes, rolls, pastries, croissants etc!
This investment has been made possible by the award of two cash grants. The first is £10k from the Government (supporting small businesses in response to Covid-19), the second is a further £10k grant awarded by the National Lottery Community Fund (which is prioritising Covid-19 projects). We're very grateful for these, as it means only a small proportion of the project costs will need to come from our own retained profit.
Work should be complete by mid-December. During the works, we intend to operate business as usual as far as possible. Although it may be necessary to close the shop and Post Office for a short period, we will still provide newspapers throughout.
We hope you're as excited about this as we are! We saw how much you valued the Shop during the height of lockdown and know that extending the range and availability of products is key to keeping your custom.
CVS own-label sweets and fudge cakes
We're now stocking a new range of Creaton Village Shop sweets and fudge cakes. Sweets include White Mice, Strawberry Bonbons, Chocolate Raisins and Peanuts, Jelly Beans and Pink & White Marshmallows, while the fudge cakes come in Salted Caramel, Banoffee and Chocolate flavours.
Social Distancing Update
While the Government have said social distancing can be reduced to one metre, we have decided to continue to observe the 2 metres rule for practical reasons and because there is no pressing need to relax this at the current moment. This also means we will continue to allow only 2 customers in the shop at any one time.
Thank you for your understanding, support and for continuing to observe the 2 metres separation and for ensuring everyone visiting or working in the shop does the same.
Your safety is our most important consideration.
Locally-Roasted Coffee
Have you caught the aroma of our new locally-sourced, freshly-roasted coffee? We think it's incredible but don't take our word for it; give the bag a gentle squeeze to find out for yourself!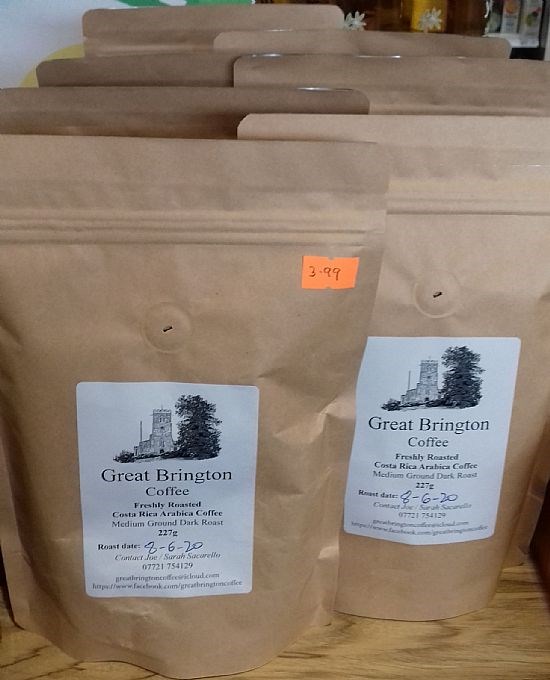 Looking for a light lunch?
Look no further - we've got a tasty range of cheeses, pâtés, dips and sides together with a wide range of crackers including sourdough, crispbreads and oatcakes.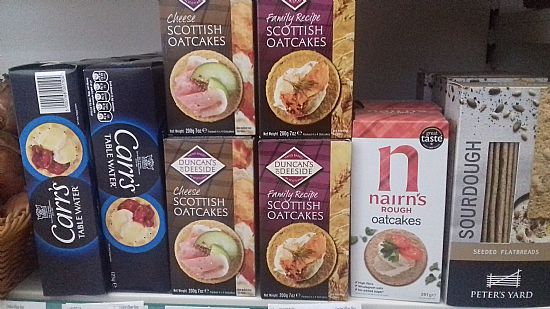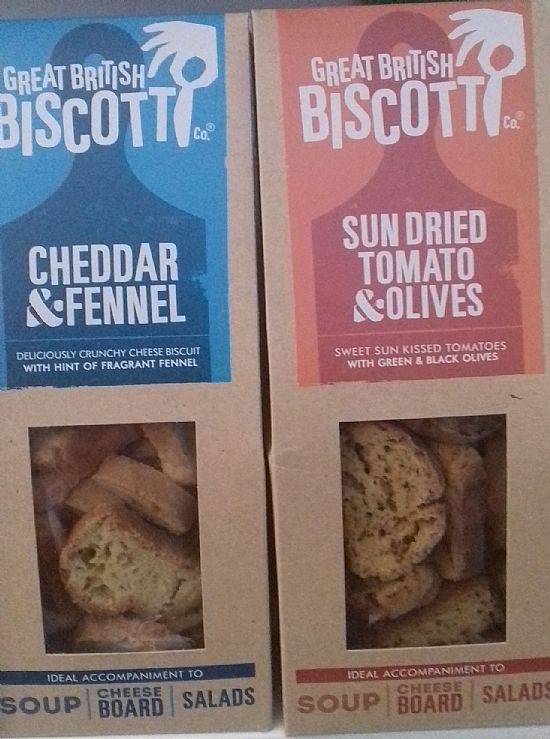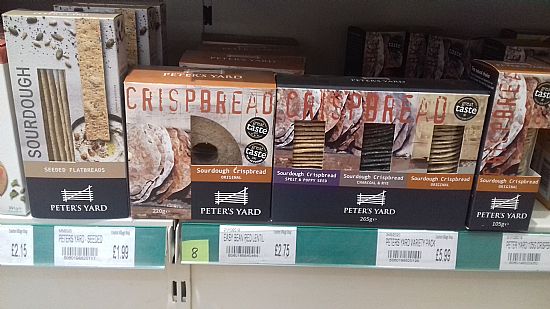 Take a guided tour inside the store...!
Focus on Local – "Freeze" by Sally Fell
Sally is one of regular volunteers in the shop, but since November she has also been providing us with a delicious range of frozen dishes. Each one is prepared by Sally in her kitchen in Hollowell, using locally sourced ingredients with no added preservatives.
She's far more than just a handy cook though… In the 1980's she was Head Chef at Althorp House, and followed that by being appointed Head Chef at Northampton Saints RFC. In 1994 Sally and her husband Jerry launched the Austin-Fell partnership, an outside catering business that is still going strong today.
We stock a variety of Sally's dishes, including
* Cottage Pie * Steak & Kidney Pie * Moroccan Lamb * Vegetable Wellington * Chicken & asparagus pie * Lasagne * Vegetable Lasagne * Pork & Cider pie * Bouef Bourguignon with cheesy mash * Lancashire Hot Pot * Coq au Vin
Sally is very happy to receive feedback, so do let us know if you have any comments or suggestions for other dishes!
Gluten-Free
We've increased our range of gluten-free products (including Dove's Gluten Free flour!), in response to requests from our customers. Here's a selection below, but let us know if you think there's anything else we should stock!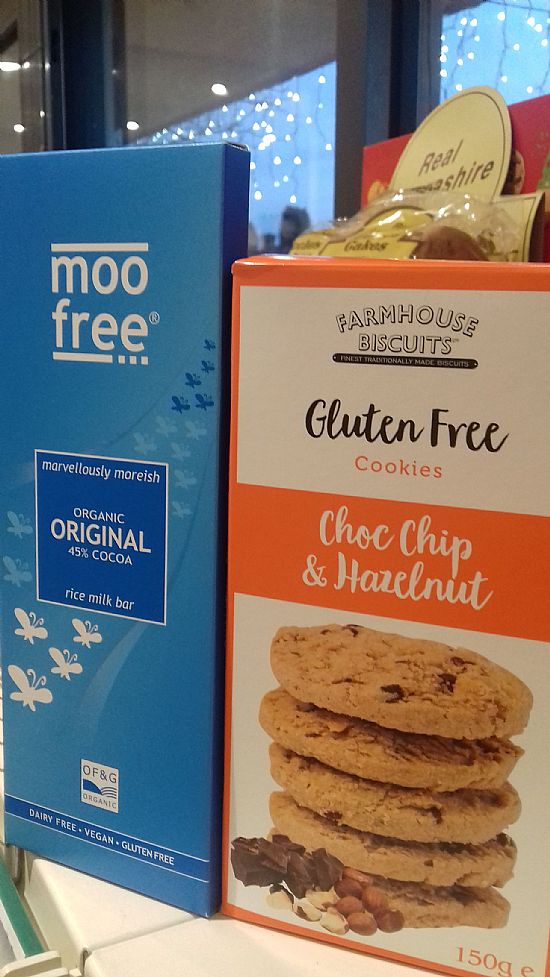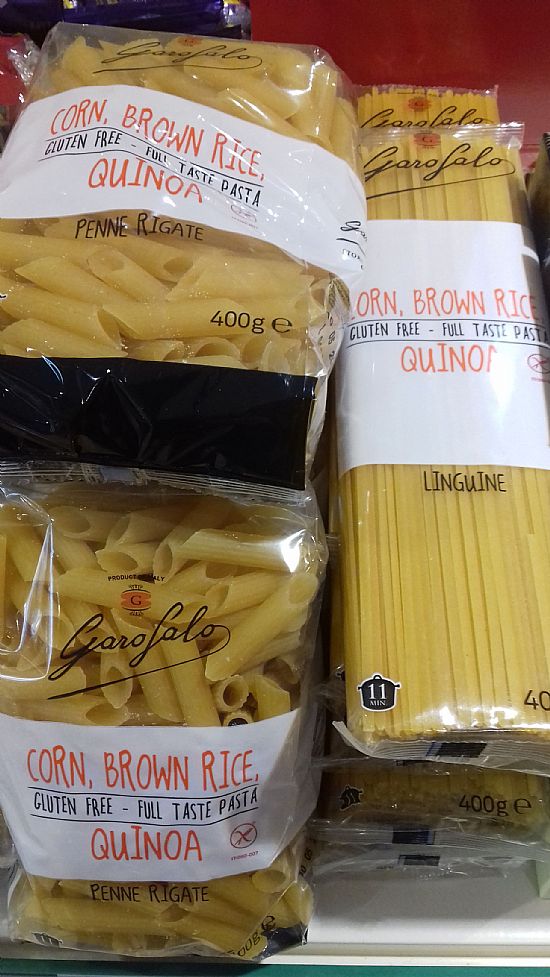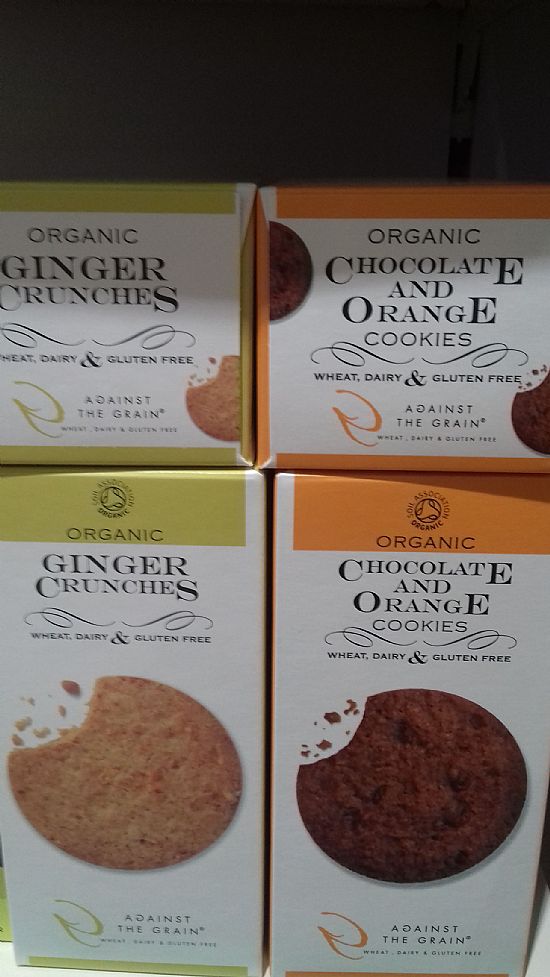 Focus on Local - Joseph Morris Butchers
The business was established between the two world wars by Joseph Morris, the present proprietor's father, in 1930 and is now in its third generation.

Animal welfare is a priority for Joseph Morris. All livestock is sourced from local farms, a practice that not only supports the local farming community but also ensures uniformity of quality. Travelling distances being short, stress for the animals is minimised.

Awareness of customer requirements sees Joseph Morris continually upgrading the service that they provide. Most recently they have opened a kitchen where they make their own pork pies, sausage rolls, patés & haslet. These new lines complement their established range of home-cooked hams, roast pork.
Focus on Local - Punjaban Curry Sauces
Punjaban is a family-run business based in Moulton Park, Northampton. Owner Charanjit Sapal (known as Charlie) is extremely passionate about getting the sauces right; she bases them on the traditional recipes she uses at home, and the sauces are free from all artificial ingredients and are gluten free.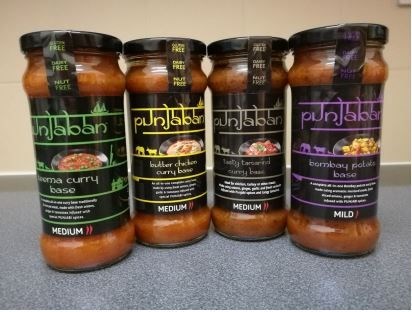 Home Baking!
We're now stocking these fabulous freshly baked quiches and muffins from yet another local supplier - The Old Parlour of Chapel Brampton. So tasty, you'll be eating them before you've left the shop!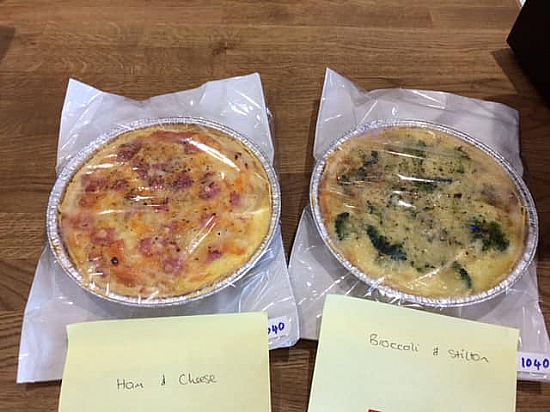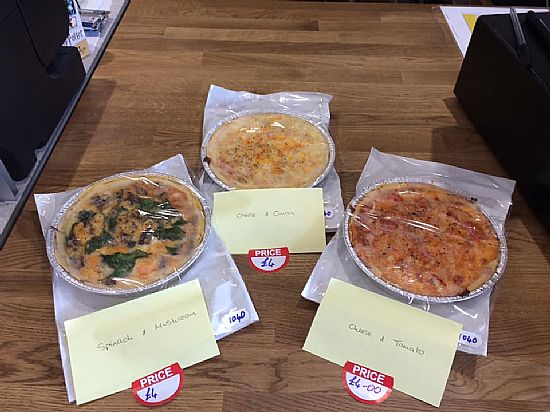 Your Shop Needs You!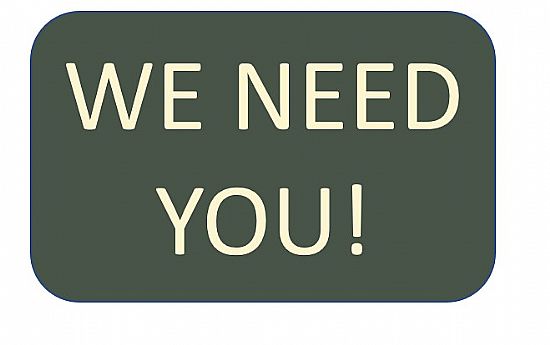 Our Community Shop is staffed largely by a willing team of volunteers, but we're always on the lookout for more support. You can choose the days and times to suit, so if you have a few hours to spare please click here for more details.
Let us do your Dry Cleaning for you!
We offer an extensive Dry Cleaning service, including suits and shirts, dresses and gowns, duvets and sheets, curtains and service washes. Just bring your items to the shop and we'll price them up and confirm a collection date.
Creaton Village Shop is run by Creaton Community Benefit Society Limited, keeping the shop and Post Office in the heart of the community.
Creaton Community Benefit Society is pleased to be supported by the National Lottery, by the LEADER Programme for North & West Northamptonshire, the Prince's Countryside Fund and by the Northamptonshire Community Foundation.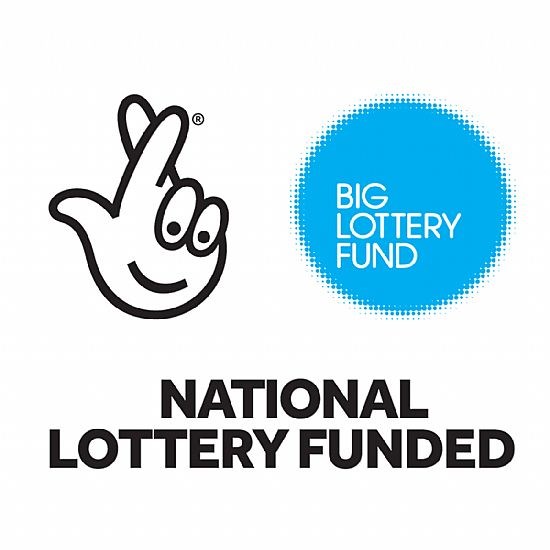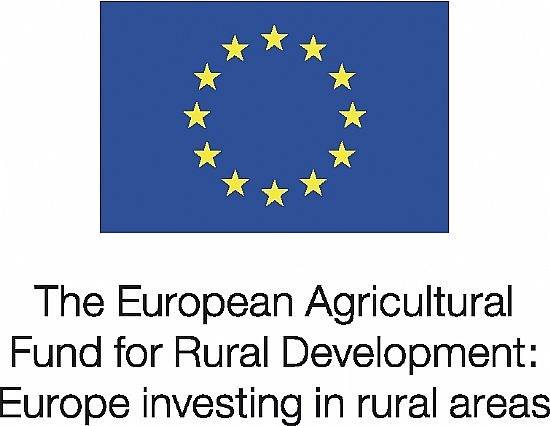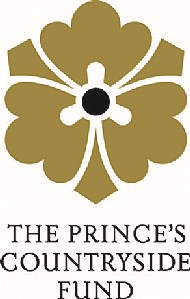 A wonderful asset to Creaton and surrounding villages. A fantastic setup with friendly staff in a convenient location.

Katy Marriott Owen (Facebook review)